WE CAN MAKE YOUR SPACE MORE LIVABLE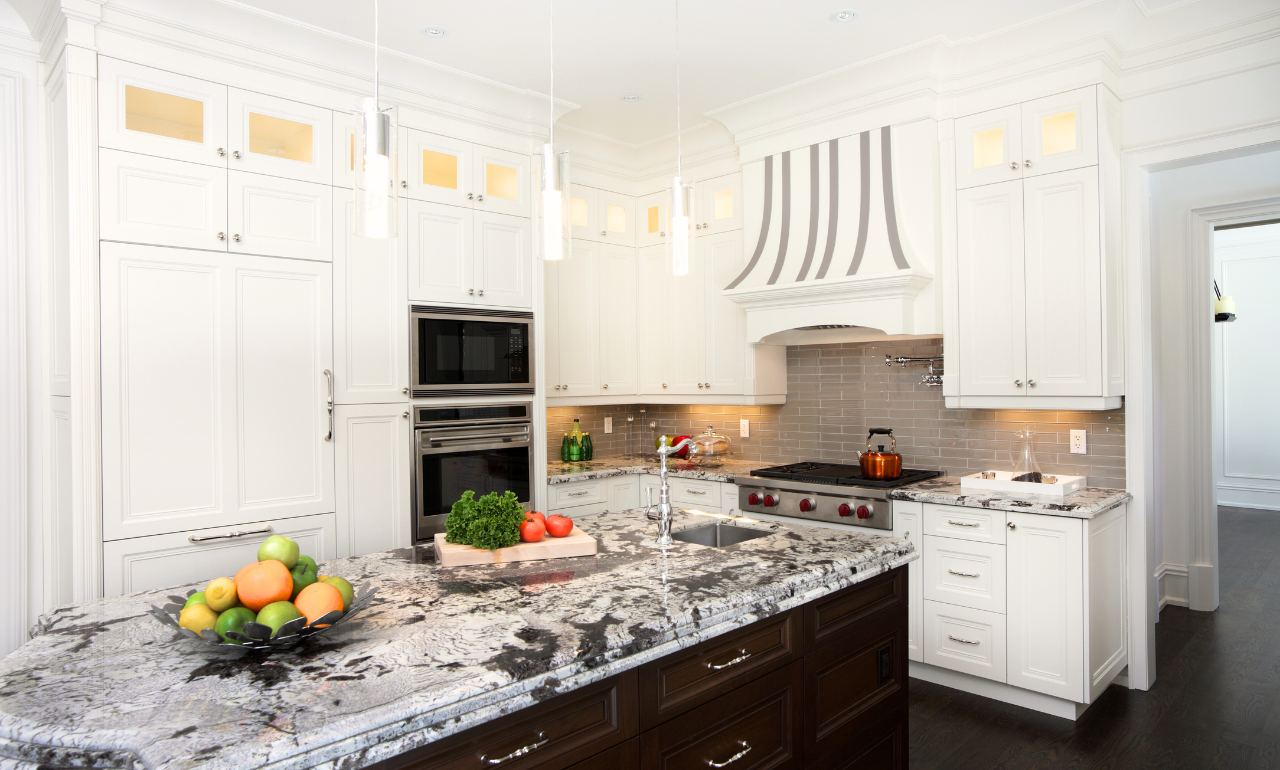 Remodeling Your Home With K&C Builders – The Home Remodeling Experts
Discover your home's potential with K&C Builders. We understand that every home holds a lot of promise, and it's our mission to unveil it and create spaces that resonate with your lifestyle and personal preferences. Whether you're remodeling one room or several, our experts share years of experience and tremendous amounts of skill that can help us make your dream home a reality.
Kitchen Remodeling Projects in Dallas
We can turn your kitchen into a culinary paradise. In most homes, the kitchen is the space where people gather, meals are prepared and memories are made. 
At K&C Builders, we understand the significance of this vital space and we specialize in transforming DFW kitchens into functional and beautiful places.
We can help you with custom cabinetry, countertops and modern appliances, or we can completely redesign the space so it's as functional as you need it to be. 
We'll make sure you can choose from a wide range of materials, colors, designs and finishes to create a kitchen that's both esthetically pleasing and extremely useful. We can add storage, improve the floor plan, breathe new life into your lighting and do just about anything else you need to fully enjoy your kitchen.
Bathroom Remodeling
Bathrooms often play pivotal roles in our daily routines. 
They are where we begin and end our days, and at K&C Builders, we recognize the significance of these rooms and can transform yours into a luxurious sanctuary that goes beyond utility and creates a relaxing, rejuvenating and stylish space.
We can replace your flooring, tile, vanity, fixtures and everything else in your bathroom. Maybe you're considering the luxurious comfort of heated floors, brand new marvel tiles or a contemporary geometric design, or a new vanity that gives your lavatory a luxe look. 
Perhaps you're thinking about having a rainfall shower installed or a deep soaking tub where you can let your worries melt away. 
Regardless of what you need, K&C Builders can remodel your bathroom in DFW quickly, efficiently and affordably.
Bedroom Remodeling
In our bustling world, bedrooms should be serene escapes. We understand that each bedroom in your home should emphasize tranquility, comfort and style. From custom closets, windows and ambience lighting to expansions, ensuite bathrooms and other modifications, we specialize in personalizing bedrooms to meet your needs. We can even design storage space that optimizes every inch, replace flooring and knock out walls to give you more space. Simply tell us what you're looking for and we can make it happen.
Dining Room, Living Room, Laundry Room and Other Remodeling Projects
We firmly believe that every room tells a story, and we want yours to be happy. That's why we specialize in dining room, living room, laundry room and other remodeling projects around Dallas and the surrounding communities. We can make the most of the space you have or expand, if necessary, so you can live in your dream home without having to move.
K&C Builders can even make spaces accessible and more amenable to aging in place, so if that's something you're interested in, please let us know. We'll be happy to discuss your options with you.
Home Additions: Functional, Aesthetic Living Spaces
As your needs evolve, you may find yourself outgrowing your home. On the other side of the coin, you may find that your home just isn't built to keep up with your current lifestyle. At K&C Builders, we understand — and we've built a strong reputation for addressing challenges like these. We specialize in building home additions that are functional and meet your needs; they also artfully integrate with your home's existing architecture to create a seamless blend that feels fresh and familiar at the same time.
We place a heavy emphasis on cohesive design. In fact, we know that many homeowners are concerned that an addition will stick out like a sore thumb, disturbing their homes aesthetic. However, we take great care to ensure a harmonious flow with the rest of your home. We emphasize a balance that respects and enhances the architectural integrity of your existing structure.
Whether you want us to add an additional bedroom, a sunroom or porch, or even a garage, gym, playroom or guest quarters, we're here to help. We can remodel and build anything you can dream.
Remodeling or Buying New: Which is Right for You?
If you're trying to decide whether you should remodel your current home or purchase a new one, several factors come into play. Naturally, both options have advantages and drawbacks of their own. Here's a quick look at each.
Book A Free Consultation Today!
Advantages of Remodeling Your Home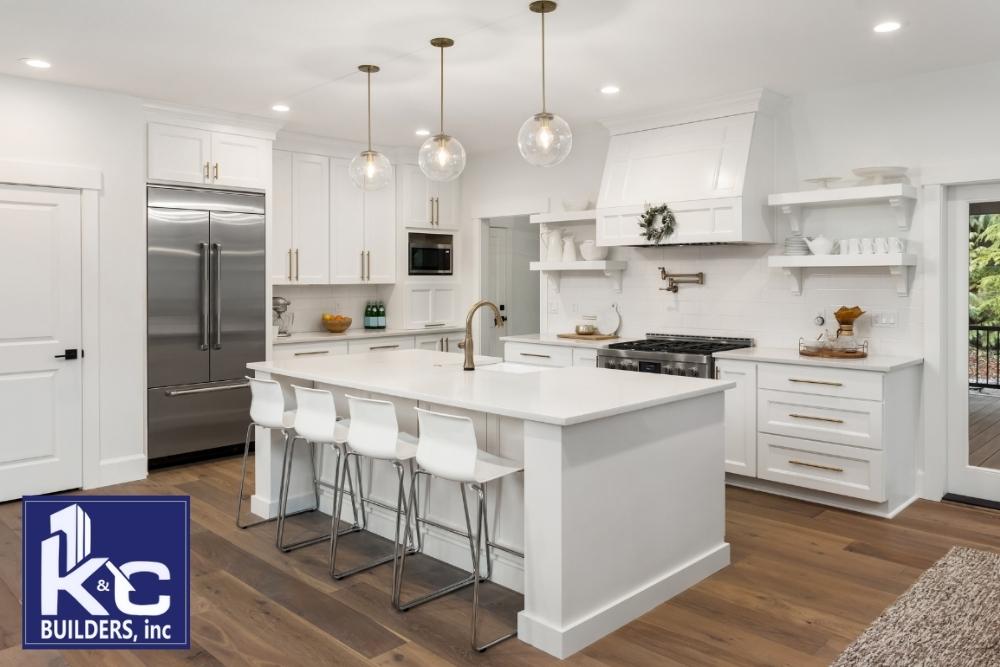 There are several advantages to remodeling your home. One of the most important is the ability to personalize the space you love. Remodeling allows you to design and customize your living space exactly how you want it. Additionally, remodeling lets you stay in your current neighborhood, whether you're close to work, school or other amenities. You get to stay put while making upgrades that turn your existing space into the place you've always wanted.
You can also set a budget for your renovation work, and we'll stick to it. Often, remodeling is much less expensive than buying a new home is. In some cases, well done remodeling jobs can even boost the value of your home. That can benefit you if you decide to sell in the future.
Advantages of Buying a New Home
For some people, the advantages of buying a new home outweigh the advantages of a remodeling job. Moving to a new place can give you a change of scenery, and if that's what you're after, it may be better for you to buy something new. (We also build custom homes in Dallas and the surrounding communities.)
In other cases, it's not necessarily about getting a fresh start. It's about energy efficiency, modern amenities and appliances, and staying in your current home while waiting for your new one to finish construction.
Whatever you decide, K&C Builders can help make your dreams a reality.
Why Choose K&C Builders?
K&C Builders has built a strong reputation in and around Dallas when it comes to remodeling homes. We know that embarking on a home remodeling journey is a huge decision, so you need to work with a company you can trust.
Our unwavering commitment to quality means that every project, regardless of scale, gets treated with the same level of attention and commitment. Additionally, we source only the best materials to ensure that your renovated space stands the test of time.
We take a personalized approach to design and building. We prioritize understanding your vision so we can ensure that every element of the project aligns with your aspirations.
Our team has years of experience serving Dallas and the surrounding communities. Our expertise translates into top quality results and unparalleled efficiency on every project. We also believe in keeping you informed every step of the way. From your initial consultation to project updates, we're very transparent, and we're always available for you to ask questions if they arise.
Are You Remodeling Your Home in Dallas or a Nearby City?
If you're thinking about remodeling your home in Dallas or nearby, K&C Builders is your top choice. We've earned a sterling reputation in and around the city, and we look forward to the opportunity to improve your home. Call our office today to schedule a consultation on your remodeling project.