THE SKY'S THE LIMIT WHEN IT COMES TO DESIGNING YOUR HOME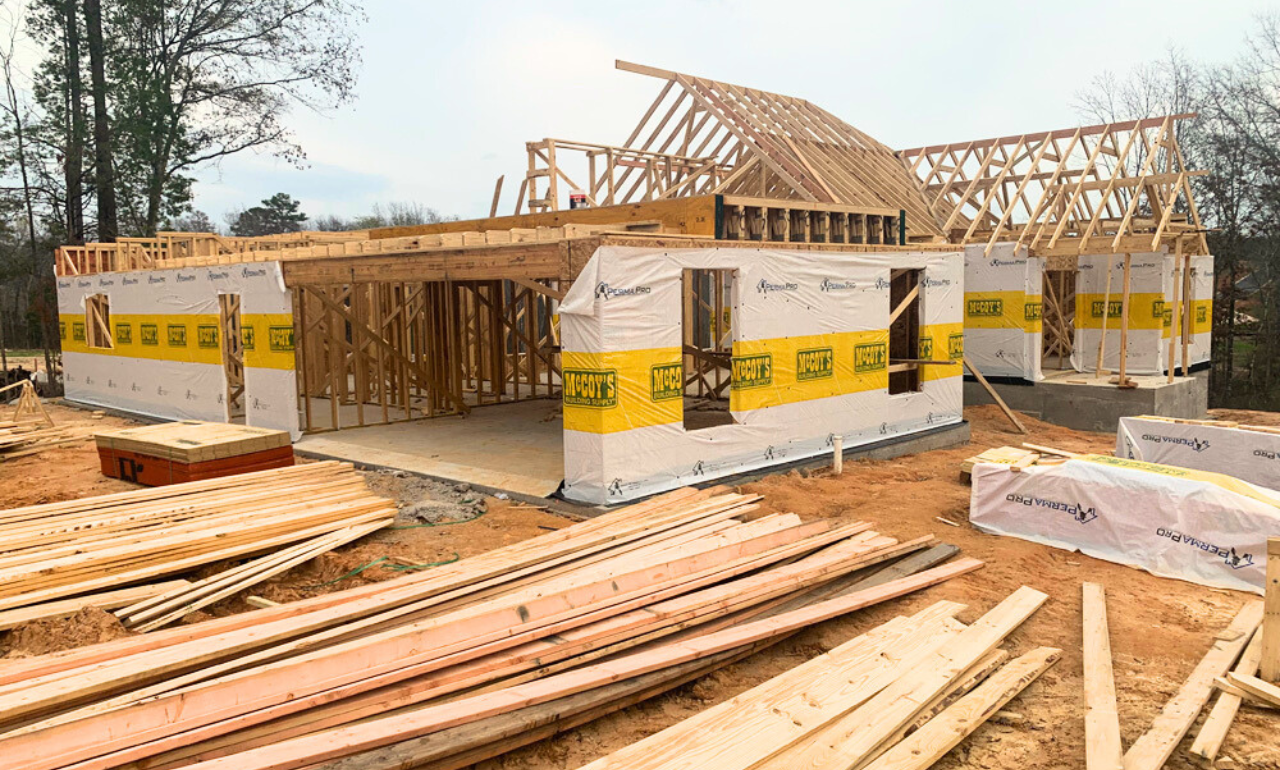 Contact us when you're ready to work with a custom homebuilder
Every home tells a story, but if yours isn't saying what you'd like it to say, K&C Builders is here to help. Though many tales begin with new construction, our team of experts can reshape your home's narrative through carefully tailored home renovation services. We can transform the familiar into the extraordinary.
Custom Renovations: Making Your Home Uniquely Yours
Whether you need to modernize an outdated design, expand your space because your family is growing, or adapt for other reasons, K&C Builders can handle your home customization project. We can seamlessly integrate your home's history with a fresh, revitalized look. The following sections explained some of our home customization services.
Whole-Home Customization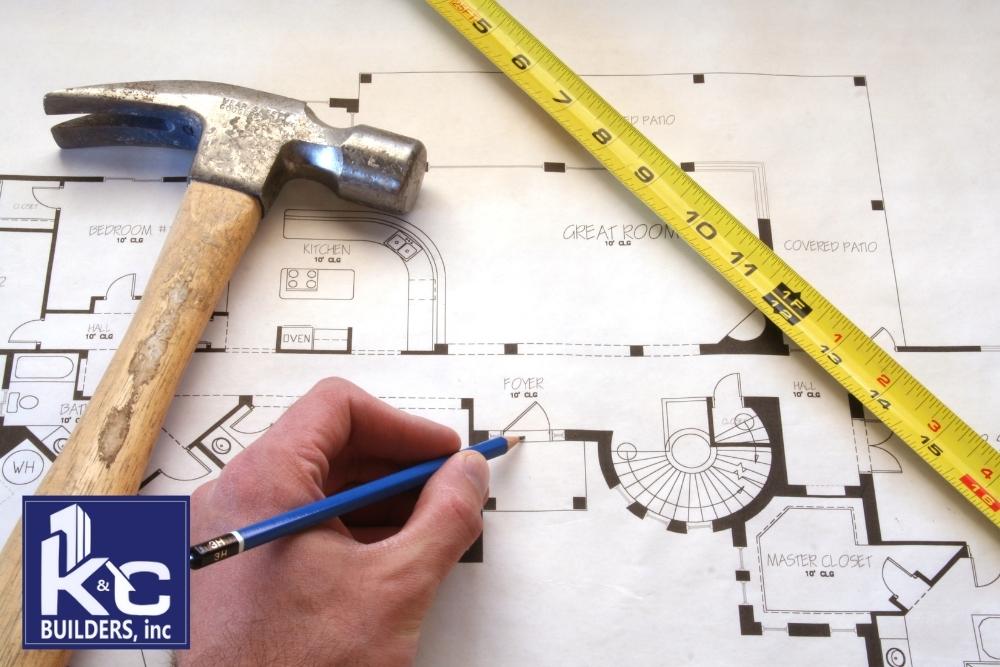 Though we also build custom homes, we also specialize in updating and upgrading existing structures. A whole home renovation is a comprehensive and transformative approach — and it essentially presses the "Reset" button on your home.
It involves reimagining individual rooms, which can range from aesthetic updates to foundational overhauls. Our team understands that while we introduce modern aesthetics and functionalities, you may want to respect the original architecture. This often means preserving some design elements, fixtures and finishes that hold sentimental or historic value while juxtaposing them with contemporary touches. We can also build a custom addition for your home.
Room-Specific Revamps
You don't have to renovate your whole home when you customize. In fact, many people choose to refresh only some rooms and spaces and leave others intact. We remodel any room in your home, but the most common customizations our team handles involve:
Kitchens
Bathrooms
Bedrooms
Customizing a Kitchen: A Journey to Culinary Perfection
Your kitchen is the heart of your home; it's a convergence point of culinary creativity, daily interactions and shared moments. Customizing a kitchen means sculpting this space to reflect your style, your needs and the way you live.
An effective layout lays the foundation for a good kitchen space, so whether it's the classic triangle of the sink, stove and refrigerator or a more modern and open design, we'll plan a fluid, efficient kitchen. We can help you maximize counter space, optimize movement and make your time in the kitchen more enjoyable when it's laid out properly.
We can also customize your kitchen through:
Cabinetry isn't just about storage; it's also about aesthetics. Whether you prefer sleek, contemporary laminates or rustic wooden finishes, your cabinets can really set the tone in your kitchen. We may use lazy Susans, deep drawers for pots and pull-out spice racks to enhance your kitchen's functionality.
The countertop is where most of the action takes place. Materials like granite, quartz and butcher block determine the room's look and define your workspace's durability and maintenance needs.
No modern kitchen is complete without state-of-the-art appliances. Integrated or standalone, these devices are the workhorses of your culinary space. Smart refrigerators, ovens with precision cooking controls, and induction cooktops are all great options when you choose to customize your kitchen to meet your needs.
A backsplash brings color, texture and personality to the kitchen. Beyond its practical role of protecting walls, it gives you a chance to introduce patterns and colors that reflect your personal style.
Faucets are more than utility fixtures. Modern designs offer features like pull-out sprayers, pot fillers and touchless operation.
Task lighting under cabinets or over islands helps ensure high visibility during meal prep, while ambient lighting — often delivered by pendant lights or chandeliers — sets the mood and makes the kitchen feel warm and inviting.
Flooring anchors the entire design. Hardwood offers a timeless appeal, while tile can introduce patterns; your flooring choices are as varied as the ingredients in your refrigerator, and we'll help you find exactly what's right for your custom kitchen.
Book A Free Consultation Today!
Customizing Bathrooms: Crafting Personal Sanctuaries
Your bathroom should be a sanctuary; it's where your day starts and ends. With your vision in mind, we can turn any bathroom in your home into the perfect space. Aside from planning the layout by minimizing dead spaces and streamlining movement, we can customize the following features in each lavatory in your home:
Tubs and showers. The bathtub and shower spaces are key to creating a spa-like ambiance. Freestanding tubs exude luxury, while clawfoot classics are packed with vintage charm — but if you prefer showers, we can create a walk-in space that's perfectly tailored to your style. For an elevated experience, you may also consider features such as rainfall showerheads or steam capabilities.
Vanity and storage. At the intersection of utility and aesthetics lies the vanity and storage area. The countertop can be a statement piece, with materials like marble or granite offering durability and style.
The toilet is a fundamental part of your bathroom, and you can use it to blend functionality and style. There are several styles available, including those mounted to the wall, that can elevate your bathroom's eco-friendliness while looking great.
Floors and walls. Tiles, natural stone — it's up to you. We can create a look you love while adding luxury elements, such as floor heating, as well as tile, paint, or even wallpaper to give the room the right aesthetic.
Lighting and accessories. Soft, ambient lighting combined with brighter lights near the vanity can transform an ordinary bathroom into an extraordinary one. Towel racks, mirrors and other finishing touches can turn your bathroom into a personal oasis.
Customizing Bedrooms: Creating Your Personal Retreat
Your bedroom is your sanctuary. It's where you unwind, relax, and refresh yourself to do everything again the next day. We can revamp your bedroom's layout, maximize storage by improving your closet, or even add a bathroom so it becomes the perfect place for you to escape.
We can also customize:
Cabinets and storage. Your closet and storage spaces are important, but too often, they're minimal in bedroom spaces. We can customize your closet with everything you need, including hanging space, pull-out drawers and trays, compartments and a dressing area.
Lighting and fans. Whether you prefer a chandelier, dimmable recessed lights, or something else entirely, we can make it happen. We can also install a ceiling fan to help circulate air while you sleep.
Wall treatments. Paint, textured finishes or wallpaper can transform your entire bedroom's look. Naturally, we'll leave the decorating up to you — but we can provide you with the perfect foundation to start from.
Heated hardwoods, luxury carpet, vinyl or tile floors can make your bedroom the perfect haven. Whether you choose sleek and modern or classic and traditional, we can improve the flooring in any bedroom in your home.
Why Choose K&C Builders for Your Custom Home?
When it comes to creating custom homes, K&C Builders' experience is what sets us apart. Our team members have decades of combined experience — and the end result? Custom homes that our clients love living in.
We consider ourselves partners in realizing your vision. We listen, advise and work closely with you every step of the way, tailoring our plans to fit your unique needs and preferences. But our commitment goes beyond construction; we're dedicated to building a long-lasting relationship with each of our clients through transparent communication, timely delivery and post-completion support. Choosing us means investing in a team that values your trust and exceeds your expectations.
Contact our office today to schedule a consultation with our team. We'll be happy to talk about bringing your vision to life.