Custom Homes & Home Remodeling in Plano
THE SKY'S THE LIMIT WHEN IT COMES TO DESIGNING YOUR HOME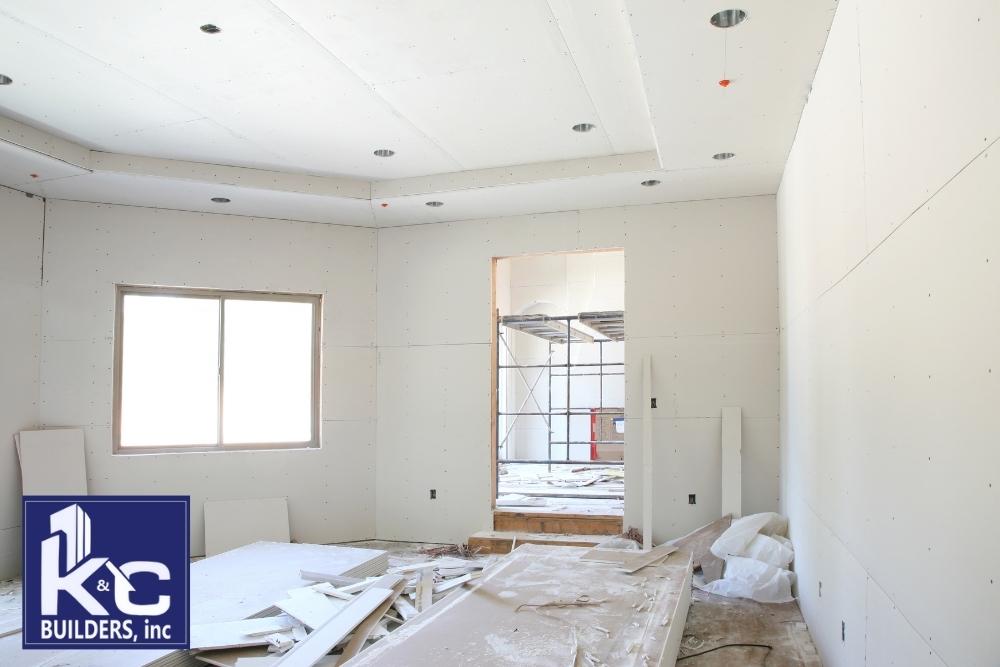 Serving All Your Construction Needs in Plano
K&C Builders, Inc. can turn your dream home visions into reality. Whether you're looking to build a custom home, renovate your current space or embark on a new construction project, we're here to help you every step of the way.
K&C Builders brings expertise, skill and dedication to every project. We pride ourselves on our commitment to quality, attention to detail, and personalized service. 
We'll take a closer look at each below.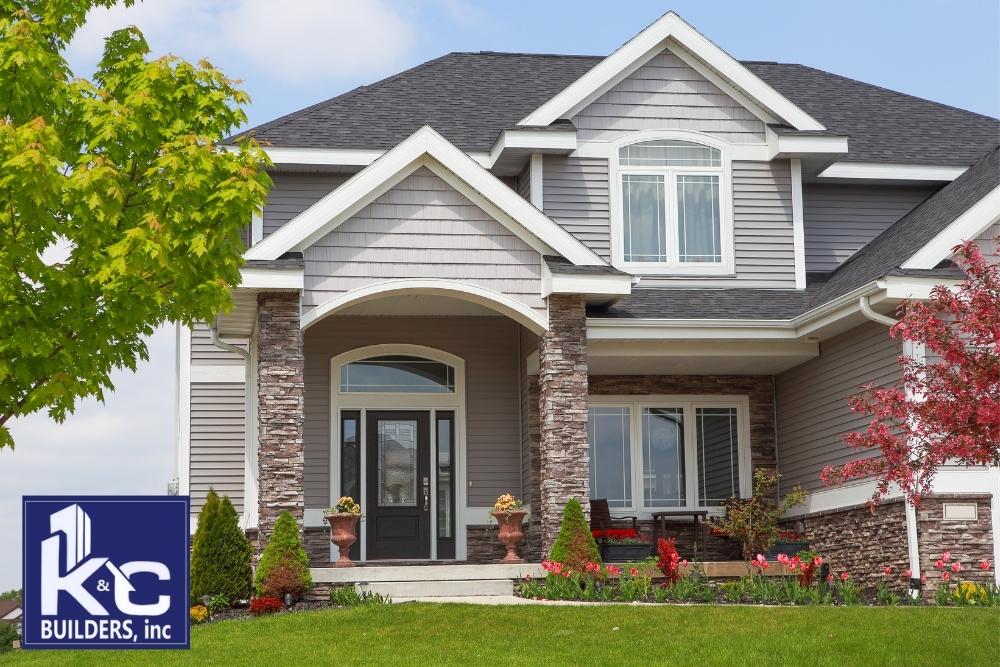 Custom Homes in Plano
Building a custom home is about much more than construction. It's about creating a space that resonates with your personality, lifestyle and aspirations.
At K&C Builders, our approach to custom home design is deeply collaborative. We begin by understanding your vision, needs and preferences. 
Do you prefer open-concept living spaces? Are you interested in having a dedicated library or a home theater? Our team takes the time to delve into these details. We then translate this understanding into a design that mirrors your dream.
Our architects and designers ensure that every corner, every finish and every fixture in your home is handpicked to match your taste. The result? A home that reflects exactly what you want.
Kitchen Remodeling in Your Plano Home
Your kitchen is where memories are made, stories are shared, and people come together. Recognizing the pivotal role this room plays in a home is part of our approach to kitchen remodeling.
First, we assess the current layout, get familiar with your cooking habits and the way you use your kitchen, and identifying your pain points. Do you need more counter space? Are your cabinets outdated? Do you need a kitchen island for those family breakfasts or extra storage? 
Based on these factors, our designers craft a layout that optimizes space, enhances functionality and elevates aesthetics. 
From selecting the right countertops and backsplashes to choosing the perfect lighting fixtures, we ensure your kitchen is a place where you and yours will love spending time.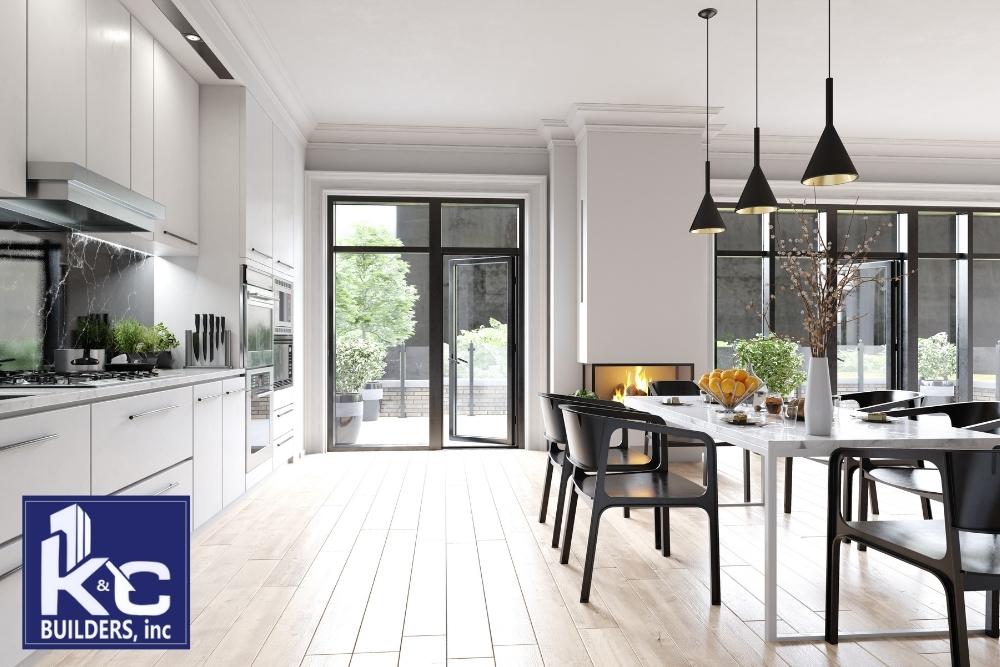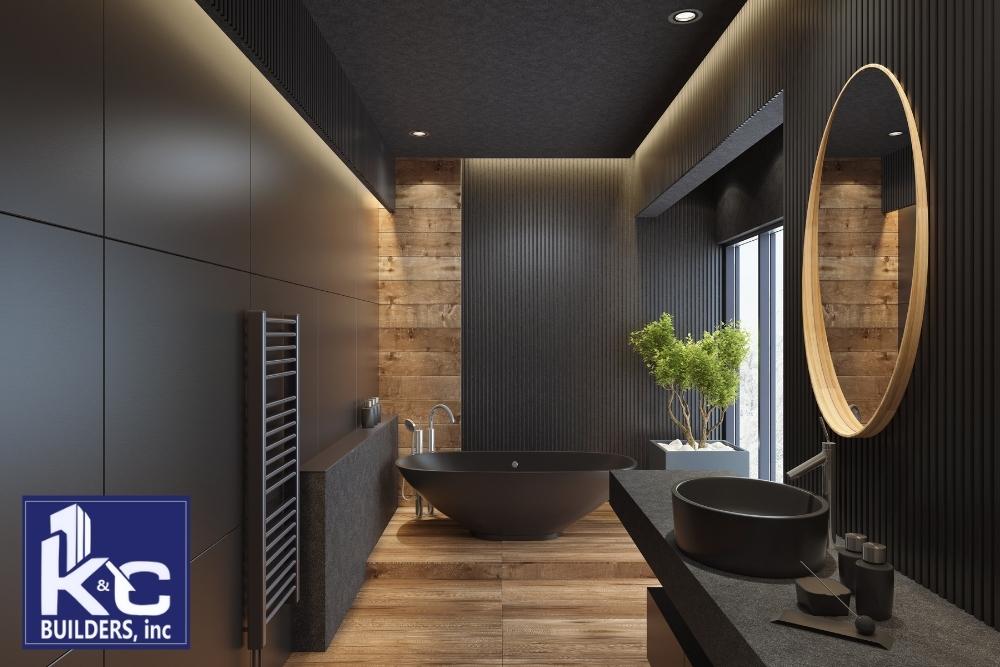 Bathroom Remodeling
At K&C Builders, we believe that your bathroom should be a blend of comfort, luxury and functionality — and we specialize in bathroom remodeling. 
We can create spa-like bathroom with a rain shower and a freestanding tub or a minimalistic space with clean lines and modern fixtures; whatever you're thinking of, we can bring it to life. 
Our team collaborates with you to understand your preferences, right down to the type of tiles, fixtures and lighting you want. 
We also consider the practical aspects so you get ample storage, optimized space and water efficiency. 
The end result: a bathroom that's visually appealing and tailored to your comfort and style.
Room Additions
Dynamics change and evolve — and sometimes, your home needs to evolve with them. Whether the number of people living in your home is increasing, you need a dedicated workspace or you simply want a space to relax, a room addition can be the perfect solution.
At K&C Builders, our approach to room additions is holistic. We don't just add a room; we ensure it complements the existing architecture and interior design. 
Our team evaluates the structural integrity, ensures the new addition gets ample natural light and optimizes the layout for functionality. 
Whether it's a new bedroom, a sunlit conservatory or a spacious home office, we ensure the new space feels like a natural extension of your home. Just tell us what you're looking for and we can make it happen.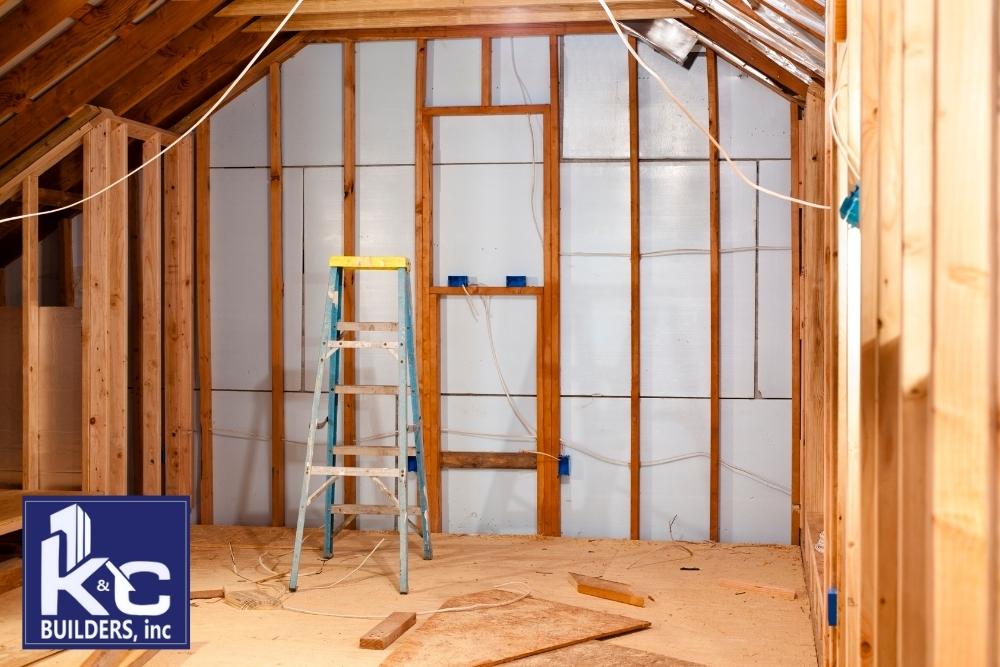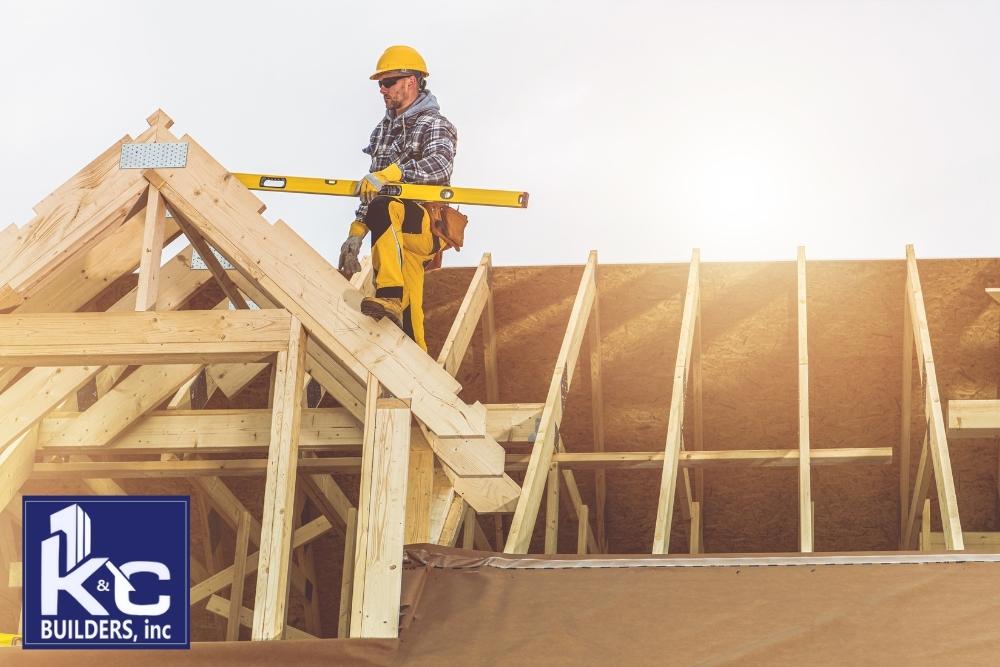 New Construction
Embarking on a new home construction project? We can bring your vision to life. At K&C Builders, we understand the intricacies and nuances of building a home from the ground up.
Our team collaborates closely with you. We start when — or before — you select the plot for your new home. We work with you to design the layout and choose the materials.
We consider various factors like the direction of sunlight, the surrounding landscape, and your future needs to craft a design that's both beautiful and practical.
Our construction experts use the best materials, employ the latest techniques, and stick to all safety and regulatory standards. The result is a home that's built to last and serves as a testament to your vision and our craftsmanship.
Book A Free Consultation Today!
FAQ About Home Building and Remodeling
Here are some frequently asked questions about home building and remodeling. If you don't see the answers you're looking for here, please call our office. We'll be happy to talk to you about your needs and answer your questions.
What Makes K&C Builders Different?
At K&C Builders, our distinction lies in our deep-rooted commitment to excellence. With over 25 years of combined on-site experience, our team brings a wealth of knowledge and expertise to every project. But it's not just about the years; it's about how we approach each task. We believe in taking the time to understand our client's vision thoroughly, ensuring that every aspect of the project aligns with their expectations. Our dedication to quality means we never cut corners or compromise on the materials we use. Every brick laid, every nail hammered and every design implemented is a testament to our unwavering commitment to delivering the best.
How Long Does a Typical Remodel Take?
The time required for a remodel can vary significantly based on several factors, including the size of the space, the complexity of the design, and the extent of the changes desired. A simple kitchen makeover might take a few weeks, while a complete home renovation could span several months. However, one thing remains constant: our commitment to timelines. At K&C Builders, we understand the inconvenience a prolonged remodeling project can cause. That's why we meticulously plan every phase, ensuring minimal disruptions and timely completion. Throughout the process, we maintain open communication, keeping you updated on the progress and any changes in the schedule.
Can I See Examples of Your Past Work?
Of course! We take immense pride in the work we've done, and nothing makes us happier than showcasing our completed projects. We maintain a comprehensive completed construction gallery that provides a glimpse into the diverse range of projects we've completed. From intricate home renovations to expansive custom home builds in Plano, you'll find a significant number of projects that show off our craftsmanship abilities in our portfolio. We encourage you to explore our past projects to get a sense of our style, quality and attention to detail.
Do You Handle Permits and Paperwork?
Navigating the mazes of permits and paperwork can be one of the most challenging aspects of a construction or remodeling project. At K&C Builders, we aim to provide a seamless experience for our clients. Our team is well-versed in local regulations and requirements. We handle all the necessary paperwork, including obtaining the required permits and ensuring all our work is compliant with local building codes. When you trust us with the administrative details, you can focus on the more exciting aspects of your project; all the technicalities are in capable hands.
Ready to Talk About Your Dream Home in Plano, Texas?
If you're ready to start your home project in Plano, Texas, call our office or visit us online to schedule a consultation. We can work around your schedule and set up a time that's good for you.
Book A Free Consultation Today!