WISH YOU HAD MORE SPACE TO STRETCH OUT?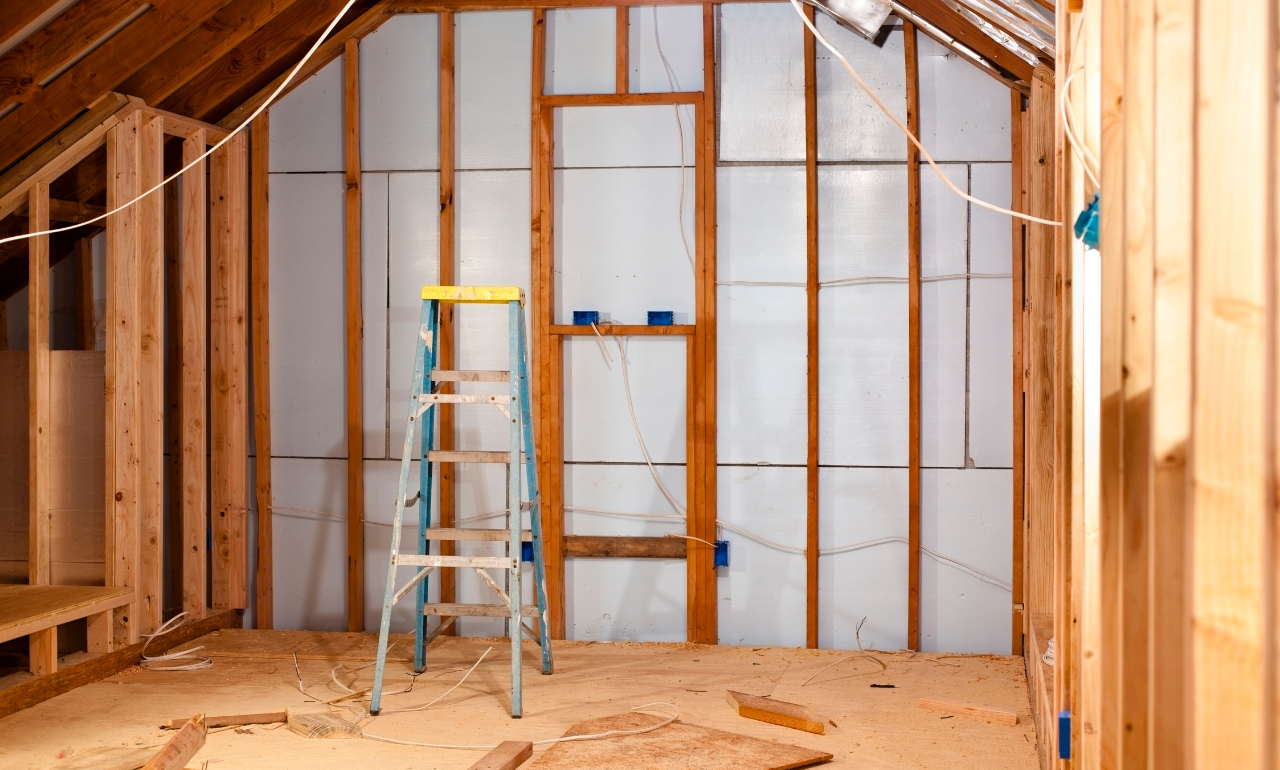 Room Additions in Dallas, TX
If you've outgrown your home but don't want to pack up and start fresh, an addition may be the perfect solution for you. Whether you're dreaming of a sunlit reading nook, a spacious kitchen, or an extra bedroom for guests, room additions are the perfect solution. With K&C Builders at the helm, you get a seamless room addition process that ends with the interior space you've always wanted.
Considering a room addition but unsure about the process or benefits? You're in the right place. Room additions can transform your living space and add functionality and value. K&C Builders can add a second story to your home, build a room on top of your garage, extend your kitchen, add a bathroom, build a mudroom or something else entirely.
Some of the most common additions are primary bedroom suites equipped with luxurious amenities like walk-in closets and spa-like bathrooms. Family rooms and extended living areas, home offices, sunrooms and four-season rooms have become incredibly popular, too.
Why Add More Space to Your Dallas Home?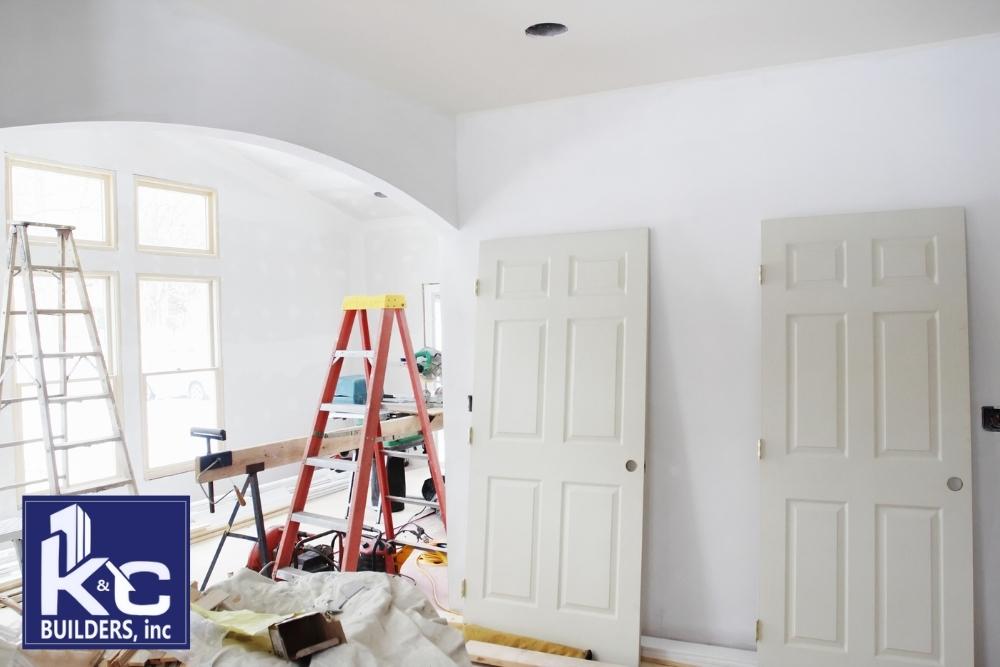 Life changes, and sometimes, our homes need to catch up. Maybe your family's getting bigger, or you've picked up a new hobby that needs its own spot. Adding a room can be the answer. It gives you the extra space you've been dreaming of and can even bump up your home's value. Plus, it's often more wallet-friendly than buying a bigger house. Instead of moving, a room addition can enable you to make your current place fit just right while you stay in the neighborhood (and house) you love.
Designing Your New Space
When you're thinking about adding a room, it's all about making your dream space come to life. Maybe you want a relaxing bathroom that feels like a spa or a fun play area for the kids. Or perhaps you need a sleek home office. Whatever you're picturing, our team at K&C Builders is here to help. We'll give you advice on the best materials, layouts, and lighting to make sure your new room is both useful and looks great.
Expanding Your Kitchen
The kitchen is often called the heart of the home, and for a good reason. It's where meals are made, stories are shared, and memories are created. If you feel like your kitchen is a bit tight or outdated, expanding it may be the solution. With a bigger space, you can add that island you've always wanted, get more counter space, or even fit in a cozy breakfast nook. A modern, spacious kitchen can also increase your home's value.
Adding a Second Story to Your Dallas Home
If you love your home but need more space, why not look up? Adding a second story can double your living area without eating up more of your yard. Second story additions are perfect for growing families and those who want extra rooms for guests, home offices or personal gyms and workout spaces. A second story can give you a fresh perspective on your neighborhood, increase your home value and provide you with all the space you need.
Putting in a New Bathroom
Morning routines can be a hassle when everyone's fighting over one bathroom. Adding a new one — half or full — can make life smoother and give your home a modern touch. Whether you want to put in a small powder room for guests or add a luxurious master bath with a soaking tub, an extra bathroom can be a game-changer. There's another benefit, too: If you ever decide to sell, know that buyers often see additional bathrooms as a big plus.
Building On a Sunroom or Mudroom
Want a space where you can enjoy the sunshine without dealing with bugs or rain? A sunroom is your answer. It's perfect for sipping your morning coffee or curling up with a good book. On the flip side, if you're tired of muddy shoes and jackets cluttering up your home, a mudroom can be a lifesaver. It's a handy spot to drop off outdoor gear, which will help you keep your home clean and organized.
Adding a Primary Bedroom Suite
Everyone deserves a personal retreat, and adding a primary bedroom suite can give you just that. Imagine a spacious bedroom, a walk-in closet, and a bathroom decked out with all the luxuries you love. It's not just about having more space; it's about creating a sanctuary where you can relax and recharge. And the best part? You get to design it just the way you want.
The Room Addition Process
After you determine where — and why — you need more space, the fun part begins. You'll team up with our designers to dream up the perfect addition; one that fits right in with your home. Once that's set, our crew at K&C Builders gets to work. From getting the right permits to laying the foundation and handling all the construction, we've got it covered. And don't worry, we'll keep you in the loop every step of the way.
Budgeting and Financing
Adding a room is a big decision, and we get that it's important to know the costs upfront. At K&C Builders, we're all about being clear and transparent about prices. We'll break down the costs for you so there are no surprises. We can also advise you on how many of our clients finance their dream additions.
Book A Free Consultation Today!
FAQ About Room Additions in Dallas
Got questions about adding a room? We've got answers. And if you don't find what you're looking for here, just give our office a call. We're always here to help.
How Long Does a Room Addition Take?
Every project is different. A simple room might take a few weeks, while a bigger project with all the bells and whistles could take a bit longer. Things like weather or getting permits can also play a part. But don't worry, our team at K&C Builders will keep you updated every step of the way.
Do Room Additions Increase Property Value?
You bet! Adding a room can give your home's value a nice boost. Buyers often see extra rooms, like an added bedroom or office, as a big plus. And new, modern spaces can make your home even more attractive on the market.
Can I Live in My Home During Construction?
Most of the time, yes. Our crew will do their best to keep the work area separate so you can go on with your daily life. Just be ready for a bit of noise and some minor disruptions here and there. We'll always let you know what's going on, so you're never left in the dark.
What Materials Will You Use?
We're all about quality at K&C Builders. Whether it's top-notch wood for floors, the best tiles for bathrooms, or energy-saving windows, we choose materials that last and fit right in with the look of your home.
How Do I Ensure the Addition Blends Well With My Home?
Our design team is made up of pros who make sure new additions feel like they've always been a part of your home. From matching the style of your windows to picking just the right exterior finishes, our crew pays attention to every little detail.
Ready to Talk About Adding a Room (or Two) to Your Dallas Home?
If you're interested in adding on to your home in Dallas, K&C Builders can help. We specialize in making homeowners' dreams a reality. Call our office today or get in touch with us online to set up a time to talk about what you're looking for — we're eager to discuss your needs and get moving on your project.