Custom Homes & Home Remodeling in Dallas
THE SKY'S THE LIMIT WHEN IT COMES TO DESIGNING YOUR HOME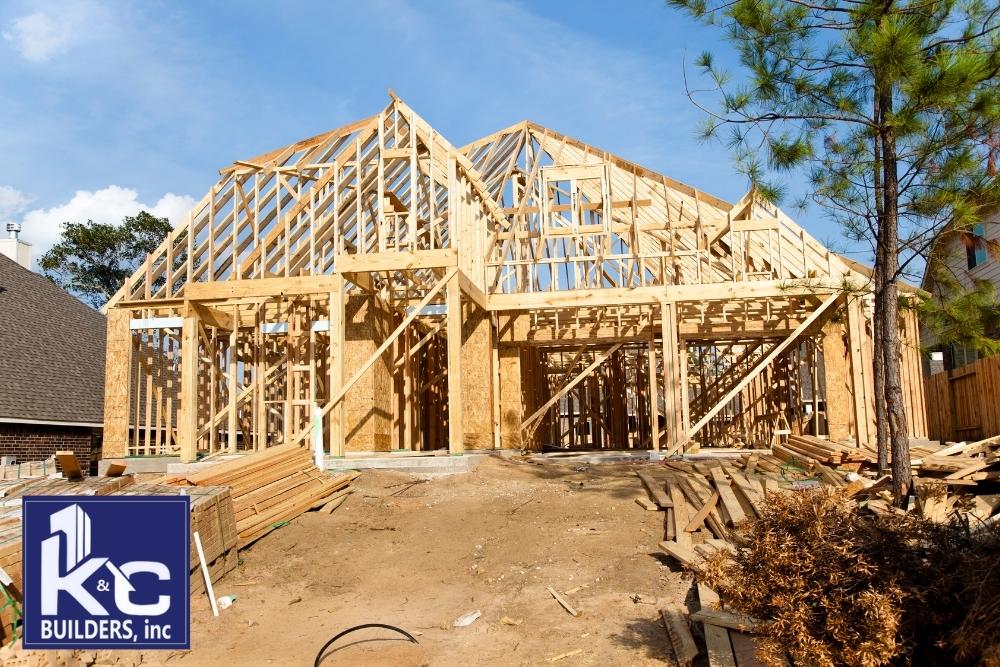 Contact us when you're ready to work with a custom homebuilder
In Dallas, where tradition blends with innovation, our dedicated team of expert builders is ready to help you create your dream home. Dallas is known for architectural marvels dotting its landscape — and we pride ourselves on crafting homes that are structurally sound and reflect our clients' unique lifestyles. Whether we're designing a custom home from the ground up or renovating an existing space to meet contemporary needs, we ensure every project is completed with unmatched precision, style and quality.
We're KC Builders.
As your custom homebuilder, we'll do all the hard work so you can focus on your upcoming move to your new home. We'll take care of...
Custom Homes in Dallas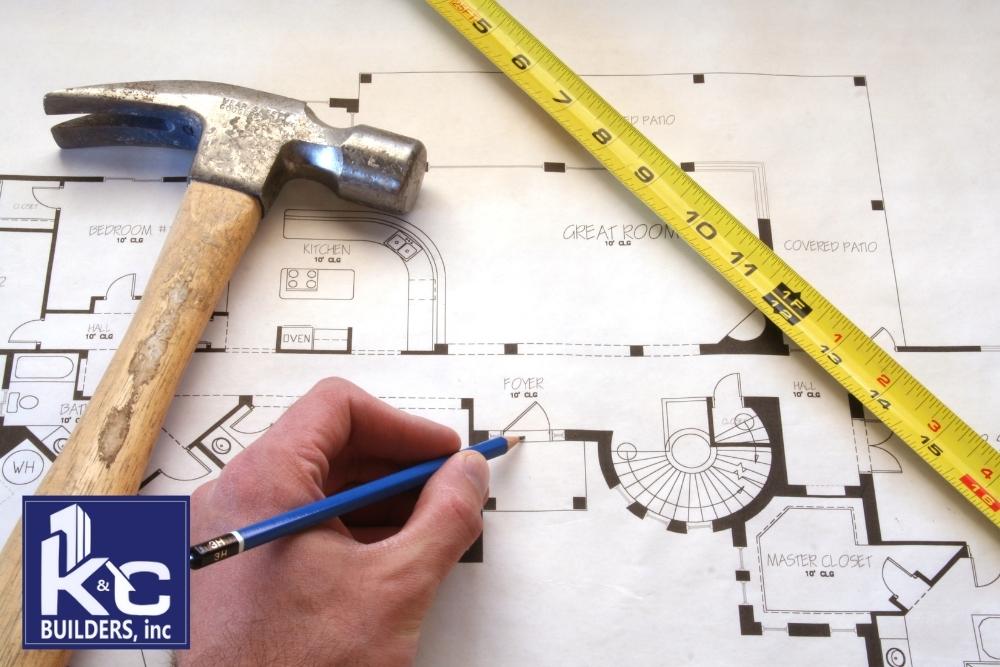 Building a custom home is more than just laying bricks and mortar. It's about manifesting a dream and giving it a foundation. When you trust us with your dream home, we go beyond standard construction practices to perfectly translate your vision to reality.
Personalized Consultation: Understanding Your Vision
Every masterpiece begins with an idea, and every idea is unique. Recognizing this, our initial consultation is structured to be a comprehensive session where we keenly listen to your desires and ideas.
Tailored Design Process
Whether you're visualizing a sleek, ultra-modern home that boasts state-of-the-art features or yearning for the elegance of a sprawling Mediterranean-style mansion with ornate details, we're here to bring that vision to life.
Our team employs various tools, including 3D visualizations and mood boards, to ensure that your concepts are clearly understood and mirrored in our designs.
Top-Quality Materials: Foundation of Durability and Beauty
Dallas offers myriad premium-quality building materials. However, not all materials are created equal. Leveraging our deep ties within the construction industry, we hand-pick only the best materials, ensuring that your home stands the test of time.
Beyond aesthetics, the safety of your home is paramount. Our materials go through rigorous quality checks to ensure they meet stringent safety standards.
Experienced Craftsmanship: Merging Art with Architecture
Craftsmanship is the cornerstone of any remarkable structure. Our team, a blend of seasoned professionals and innovative, fresh talent, ensures your home is a work of art. With years of experience across various architectural styles, our builders seamlessly combine traditional techniques with modern innovations.
Every corner, every arch, and every beam are constructed with meticulous attention, ensuring your home is not just visually captivating but also structurally impeccable.
Seamless Project Management: Guiding You Every Step of the Way
Embarking on a home-building journey is exhilarating, but it's a big undertaking. With a maze of decisions to navigate and timelines to manage, it's easy to feel overwhelmed. That's why we assign a dedicated manager to each project, ensuring you have a single point of contact who keeps you updated on progress and addresses any questions you may have along the way. We provide regular updates, keeping you in the loop from start to finish. Additionally, our commitment to efficiency ensures that your home is delivered not just to perfection but also on time.
Book A Free Consultation Today!
Remodeling in Dallas: Breathing New Life Into Your Home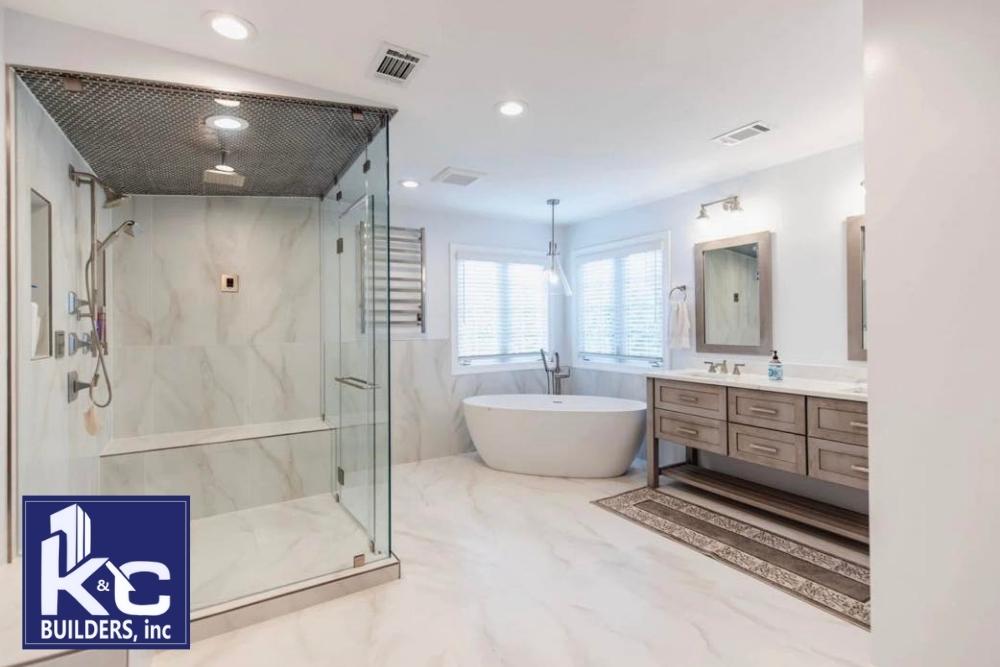 When you love your home but want to update and modernize it, we're here to help.
KC Builders' Evaluative Approach: Laying a Solid Foundation for Remodeling
When you're ready to remodel your home, we'll carefully evaluate your needs. Prior to initiating any remodeling work, we carefully inspect your home and every part that ties into the area you want remodeled, including plumbing, electrical systems and more when necessary. After the inspection, our team collaborates with you, discussing our findings and aligning them with your vision; that helps us ensure that we move forward in the best way possible.
Reimagining Your Space With KC Builders
When your home has untapped potential, we'll blend our creativity and expertise with your vision and transform your space into exactly what you want. We specialize in functional and aesthetic masterpieces. We work on kitchens, bathrooms, living rooms, bedrooms, and so much more, and we can help you reimagine your home and look at all the possibilities. We use an arsenal of modern design tools and have a profound understanding of spatial dynamics, which enables us to create layouts that optimize space, light and functionality.
Preserving Your Home's Essence
If you're like many people, there are many things you love about your home. We firmly believe that every home tells a story, and each room is unique. We respect your home's narrative, particularly when you have original architectural details that lend character to the space. It's our mission to integrate your homes history seamlessly into your new style. Every remodeling project relies heavily on our clients' input, and we'll be sure to work with you every step of the way.
Eco-Friendly Remodeling Solutions in Dallas: Aesthetics and Responsibility Combined
We take our commitment to caring for the environment very seriously. Remodeling gives us an opportunity to make your home more sustainable while fulfilling our societal responsibilities. We prioritize the use of sustainable, recycled or upcycled materials whenever possible. We are committed to ensuring durability without compromising on esthetics.
Our designs also incorporate solutions such as better insulation, energy efficient appliances, and solar integration when they fit with our clients' needs. We also strive to reduce carbon footprints with every remodeling job we do. Additionally, we can install low flow fixtures, rainwater harvesting systems, and other ecologically friendly features that help you maintain water efficiency.
Book A Free Consultation Today!
Why Choose KC Builders?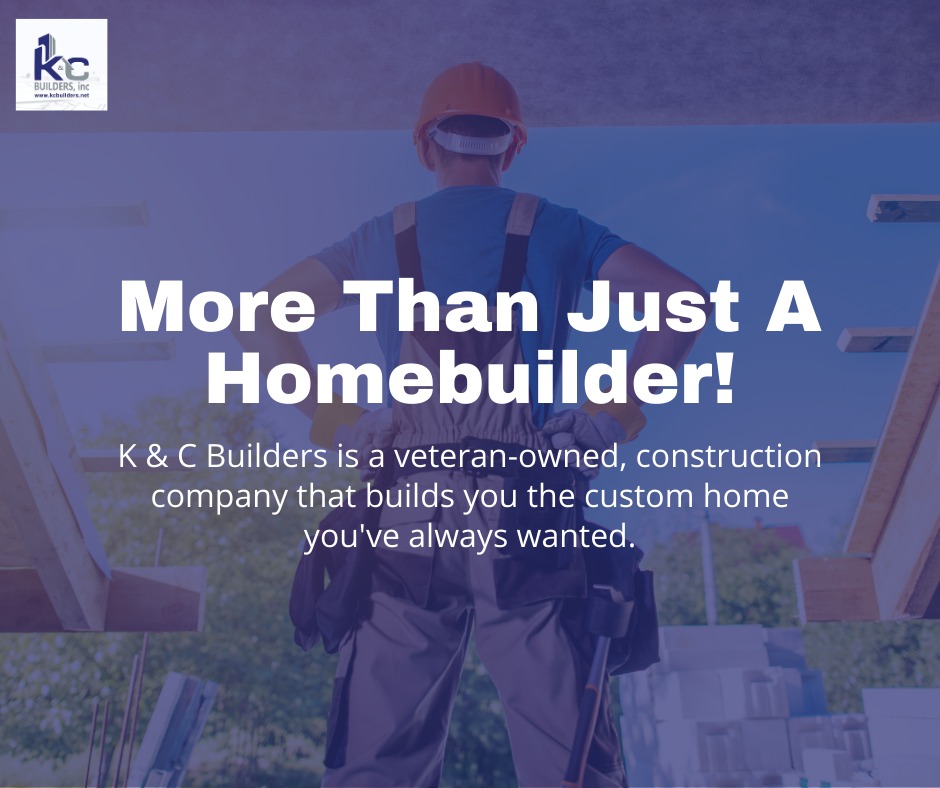 With decades of combined experience, KC Builders Is one of the most trusted names in Dallas for new construction and remodeling. We understand that building or remodeling home is not just about putting together bricks and mortar. It's also about building trust, understanding our clients' aspirations, and turning dreams into reality. We also understand that there are several custom home builders in Dallas, so our commitment to quality, transparency and client satisfaction is what sets us apart.
Local Knowledge
We know Dallas. But we know more than just the streets, neighborhoods and suburbs; we know its regulations, its people and its rich history.
We also understand that Dallas faces unique weather patterns that many other areas don't. We build homes that stand up to those weather challenges. Our knowledge ensures that each house we build and remodel is tailored to withstand all of the city's seasonal variations, from scorching summers to chilly winters.
Navigating local building regulations can be complex. Our extensive experience in Dallas ensures compliance with all local building codes, eliminating bureaucratic hassles and ensuring a smooth construction process.
Transparent Pricing: No Surprises, Just Honesty
Our math always adds up. We know that the financial aspect of building or remodeling a home can be overwhelming and confusing. We ensure clarity at every step. Before we begin any project, we provide a comprehensive cost breakdown to ensure that you understand where every dollar goes. We also respect your budgetary constraints and work hard to optimize all our resources without compromising on quality. If you ever request changes that may affect your budget, we'll let you know immediately. You'll never be in the dark when you work with us.
KC Builders' Client-Centered Approach
With KC Builders, your home isn't just another project. It's a relationship in the making. All of our clients have unique needs, questions and concerns. We take the time to understand where you're coming from and tailor our approach to you. This helps us ensure 100% satisfaction every step of the way. We maintain open channels of communication throughout all of our projects, but our commitment doesn't end when we hand over the keys to your new home or unveil your newly remodeled space. We are here for any post completion needs you may have, ensuring your continued satisfaction.
Are You Ready to Build a New Home or Remodel Your Existing Home in Dallas?
If you're ready to explore your options with KC Builders, call our office today. We'll schedule a consultation where you can ask all your questions and get the answers you need.
Helpful Local Links
If you're thinking about building your dream home in Dallas — or about remodeling the one you're currently living in — you may find these links helpful.