ASK US ABOUT OUR NEW CONSTRUCTION SERVICES & MOTHER-IN-LAW SUITE CONSTRUCTION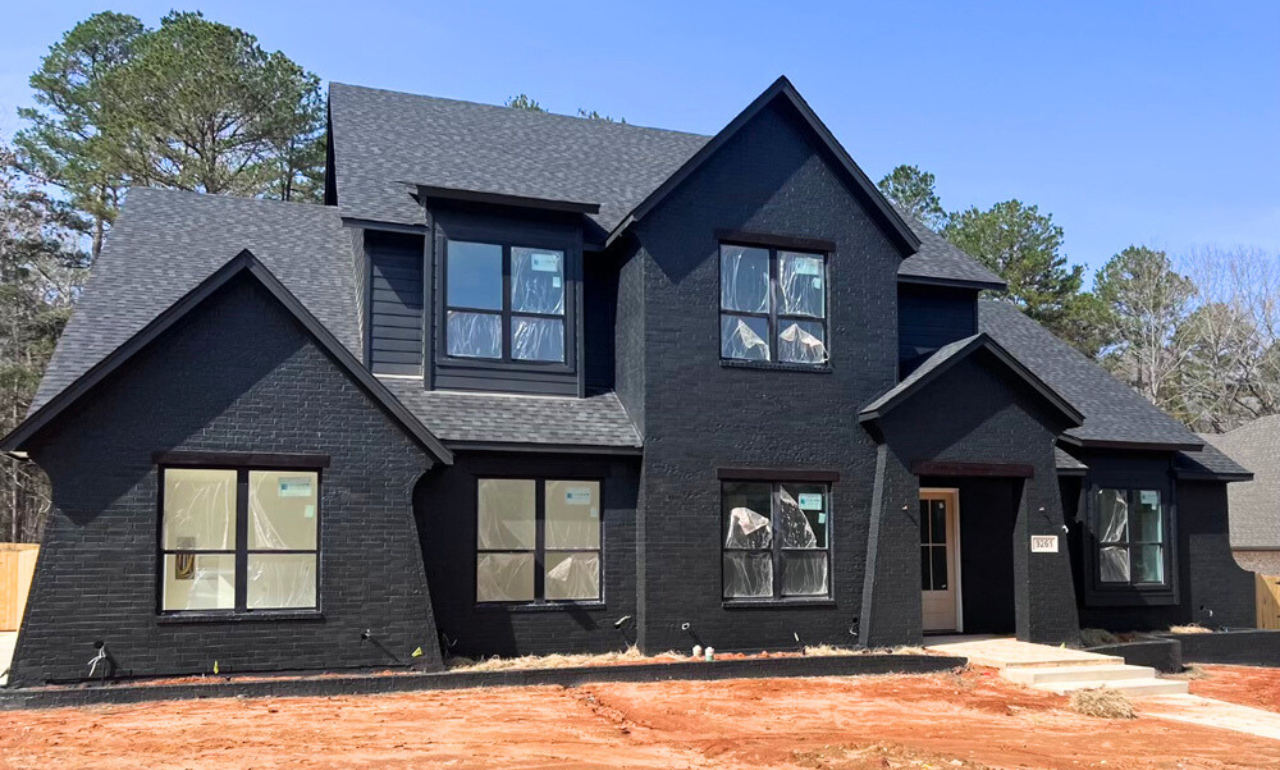 New Construction Experts in Dallas
Building a new home in Dallas or its neighboring cities? You're in the right place. K&C Builders are the go-to experts when it comes to constructing dream homes. With a rich history in the Dallas construction scene, we've got the expertise, tools, and passion to turn your vision into a reality.
Wondering what this guide has in store for you? We're going to dive deep into the world of new construction, giving you insights and tips to ensure your home-building journey is smooth and successful. This guide covers:
The benefits of new construction
The process of building a new home
Sustainability in new construction
Costs and financing
The Benefits of New Construction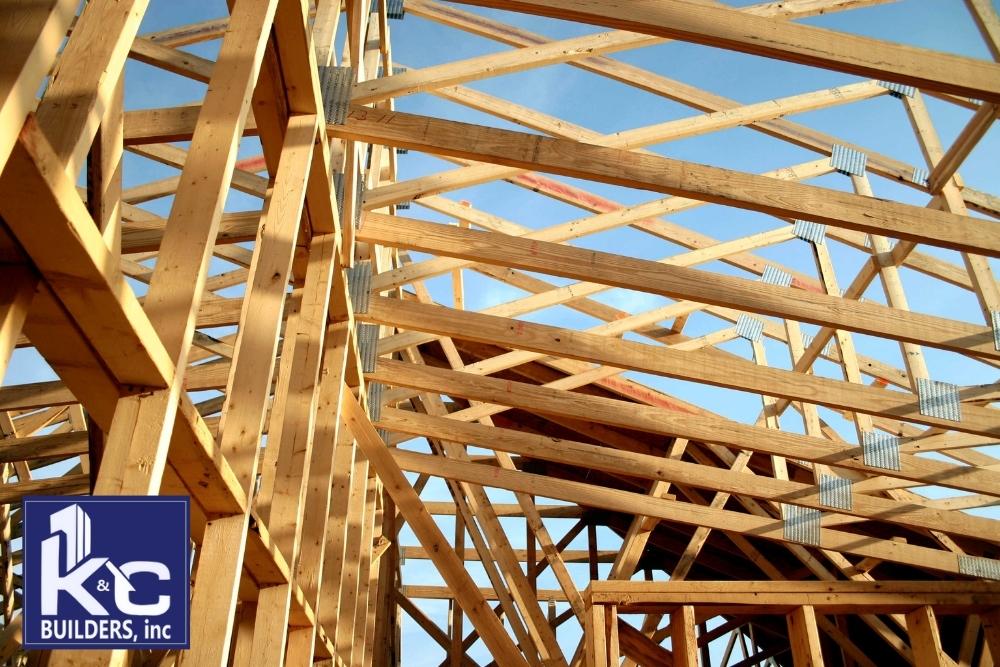 When you choose new construction, you're not just getting a new house; you're getting a fresh start. One of the standout benefits of new construction is the ability to tailor your space to your unique preferences. Unlike with preexisting homes where you might need to adjust to the layout or design, a new construction home ensures every inch is your style. Whether you've always dreamed of a walk-in closet or a spacious home office, everything is within reach.
New homes are also constructed to meet the newest building codes and standards. That typically means better insulation than older homes, advanced electrical systems and more efficient plumbing. The culmination of these features is a home that's not only comfortable but also cost-effective, especially with recent advances in construction materials and techniques that make new homes more energy-efficient than their older counterparts are.
The Process of Building a New Home
The journey of building a home starts with design. This is the stage where dreams begin to take shape as you collaborate with designers to sketch out your ideal home.
Before the actual construction kicks off, your Dallas custom home builder will get the necessary permits so your new home complies with local regulations and standards.
After laying the literal groundwork, our dedicated team begins construction, covering everything from framing and roofing to intricate electrical work and final paint touches.
Throughout the process, we prioritize transparent communication and offer regular updates, site visits and meetings to ensure that we're helping you realize your vision every step of the way.
Customizing Your Home
If you're dreaming of a home theater or a library with built-in floor-to-ceiling bookshelves, new construction is the way to go. Our team can provide insights into the latest trends, materials and technologies, ensuring your home strikes the perfect balance between style and functionality. And speaking of choices, you'll have access to a diverse range of top-tier materials for everything, from flooring and countertops to cabinetry and wall finishes, when you work with us.
Sustainability in New Construction
Today's construction landscape is increasingly leaning towards sustainability — and with good reason. New homes can be seamlessly equipped with features like solar panels, rainwater harvesting systems, and even innovative green roofs. You can choose energy efficient appliances that ensure optimal performance while consuming minimal energy; sustainable building materials, such as bamboo flooring or recycled glass countertops reduce the environmental footprint and add distinctive touches to your interiors and extremely efficient insulation helps your home through all sorts of Dallas weather.
Costs and Financing
Building a home is a significant financial undertaking. At K&C Builders, we're acutely aware of this and are committed to offering transparent pricing. Every cost is detailed, ensuring you're never in the dark about where your money is going. But it's not just about costs; financing a new home can be a complex maze. Our team is here to guide you, connecting you with financial experts to secure the best rates and terms for your investment. With us, you're not merely paying for a house; you're investing in unmatched quality, expertise and peace of mind.
Book A Free Consultation Today!
FAQ About Building a New Home in Dallas
Here are some frequently asked questions about building a new home. If you don't see the answers you're looking for here, please call our office. We're here to help.
How Long Does It Take to Build a New Home?
A lot of factors affect the time it takes to build a new construction home in Dallas. On average, the process spans 6 to 12 months. However, this timeline can fluctuate based on whether you already own the land you'd like your home on, whether you're buying a lot in a subdivision, the size of the home, the intricacies of its design, the availability of materials, and even weather conditions. For example, sprawling mansion with custom features will naturally take longer than a standard three-bedroom home will. It's always a good idea to work with a builder that encourages open communication so you can get regular updates on your project's progress.
Can I Make Changes After the Construction Starts?
Though it's possible to make changes after construction has started, you should know that alterations — especially significant ones — can impact the project's timeline and your overall budget. For example, deciding to add an extra room or change flooring types may require additional work, materials and time. Such changes might also necessitate revisiting permits or redesigning in certain areas. In most cases, the earlier you change the plans, the better off you'll be.
Do I Need to Buy Land Before Approaching a Builder?
Owning a plot of land before approaching a builder can streamline the construction process because you don't have to wait to buy it. But you don't have to own the land first; many builders, including K&C Builders, offer services to assist potential homeowners in finding the perfect plot. This can be especially beneficial if you're unfamiliar with the area or the intricacies of land purchasing.
What Warranty Do You Offer on New Homes?
At K&C Builders, we stand by the quality of our work, which is why we offer a comprehensive warranty on our new homes. This warranty encompasses various aspects of the house so you get the peace of mind you deserve.
Is It More Expensive to Build a Home Than Buy One?
The financial dynamics of building versus buying a home can vary based on several factors, including location, market conditions and personal preferences. Building a home may seem to have a higher upfront cost, especially when you have to buy the land separately; the cost may be higher if you work with an architect or designer on your own, as well. However, the advantage is that you get a brand-new home tailored to your exact specifications, which can be hard to price.
 Also, a newly built home often comes with the latest energy-efficient features, leading to savings in utility bills over the years. On the other hand, buying an existing home might have a lower initial cost, but it could come with older systems that might need updating or remodeling to fit your taste. (For the record, we remodel homes in Dallas, also.)
Ready to Talk About Building a New Home in Dallas?
If you're thinking about building a new home in Dallas, K&C Construction is here to help. Call our office today or contact us online to talk to someone who can help you make your dream home a reality.