Searching for Skilled Remodelers or Custom Home Builders in the Dallas, TX Area?
Our residential and commercial remodeling contractors have 25+ years of combined experience. 
Request A Free Consultation!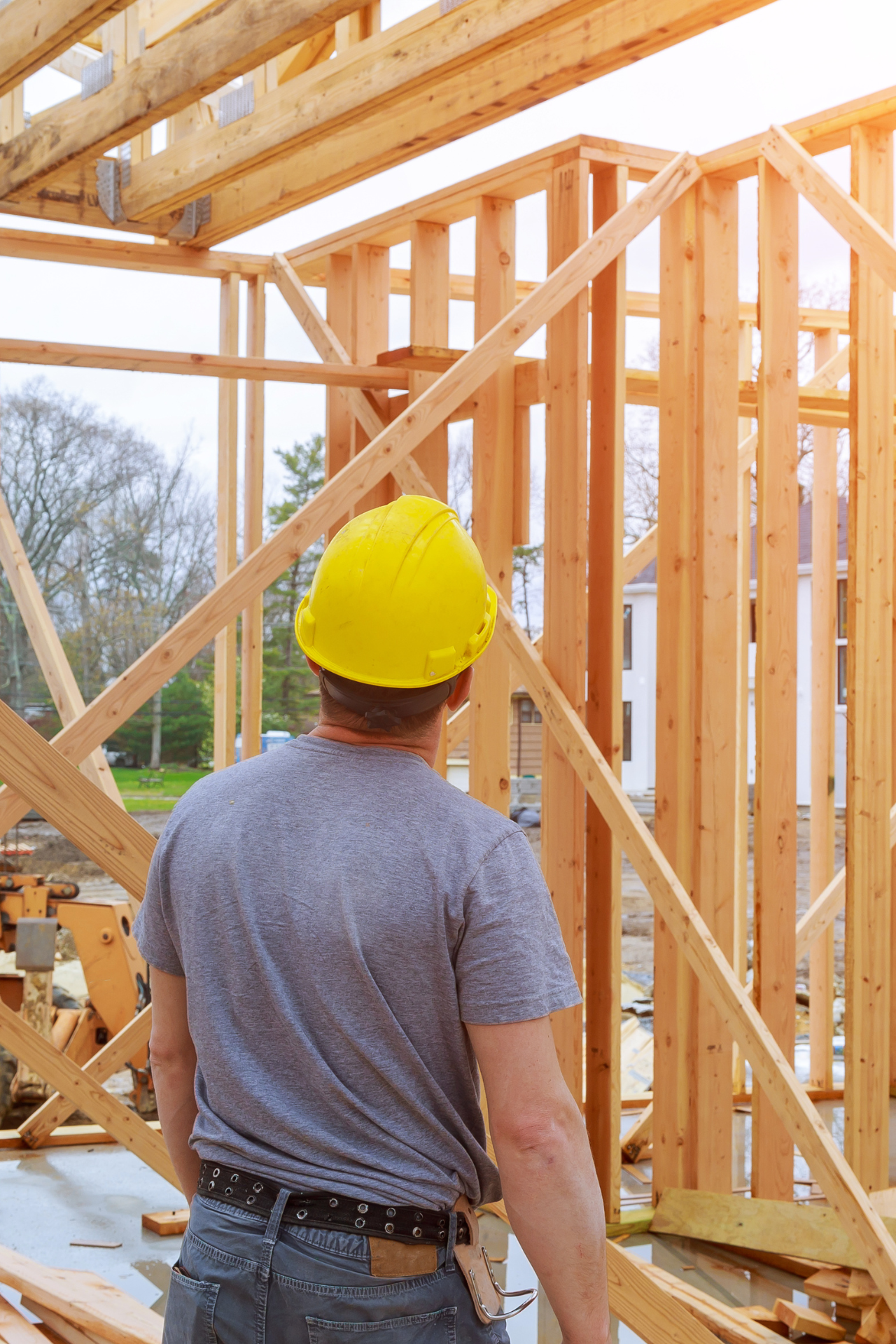 HIRE US TO DESIGN THE PERFECT HOME FOR YOU
Our local construction company builds custom homes in Dallas, TX and beyond
Subdivision developers can only guess which design elements future homeowners will appreciate — but as a custom homebuilder, K&C Builders works one-on-one with clients to design homes with their preferences in mind.
Our local construction company is based in Fate, Texas. We build custom homes throughout north and east Texas. Allow us to build you the home you've always wanted, complete with modern conveniences and luxurious custom features. Your home will be anything but basic. We'll take every detail into consideration.
Working With Us Will Be a Pleasant Experience
You can expect personalized service from K&C Builders
More than just a homebuilder
Although we focus on building dream homes, our veteran-owned construction company provides a wide range of services, including custom homes, kitchen remodeling projects, bathroom remodeling projects, room additions and new construction.
Give The Update Your Home Deserves
Since we provide residential and commercial remodeling services, we can help you update, expand or otherwise improve your property in the Dallas, TX area. Our skilled crew will work closely with you with the goal of exceeding your expectations.
Reach out today to request a free estimate on residential or commercial remodeling services
Over 25 years of experience​
Our team of experienced professionals is dedicated to providing superior quality construction services tailored to our clients' needs, ensuring that every project is completed on time and within budget. 
Our team of experts ensures the highest standard of work on every project we take on. From small renovations to large-scale construction, you can count on us for quality service and quick turnaround times.
We're fast, accurate & reliable​
Our experienced professionals are here to provide solutions for all your needs. From large-scale projects to quick fixes, we strive for excellence in everything we do — and it shows. 
We are committed to creating a pleasing and comfortable atmosphere for all homeowners, and we work hard to ensure that your home meets your needs now and in the future.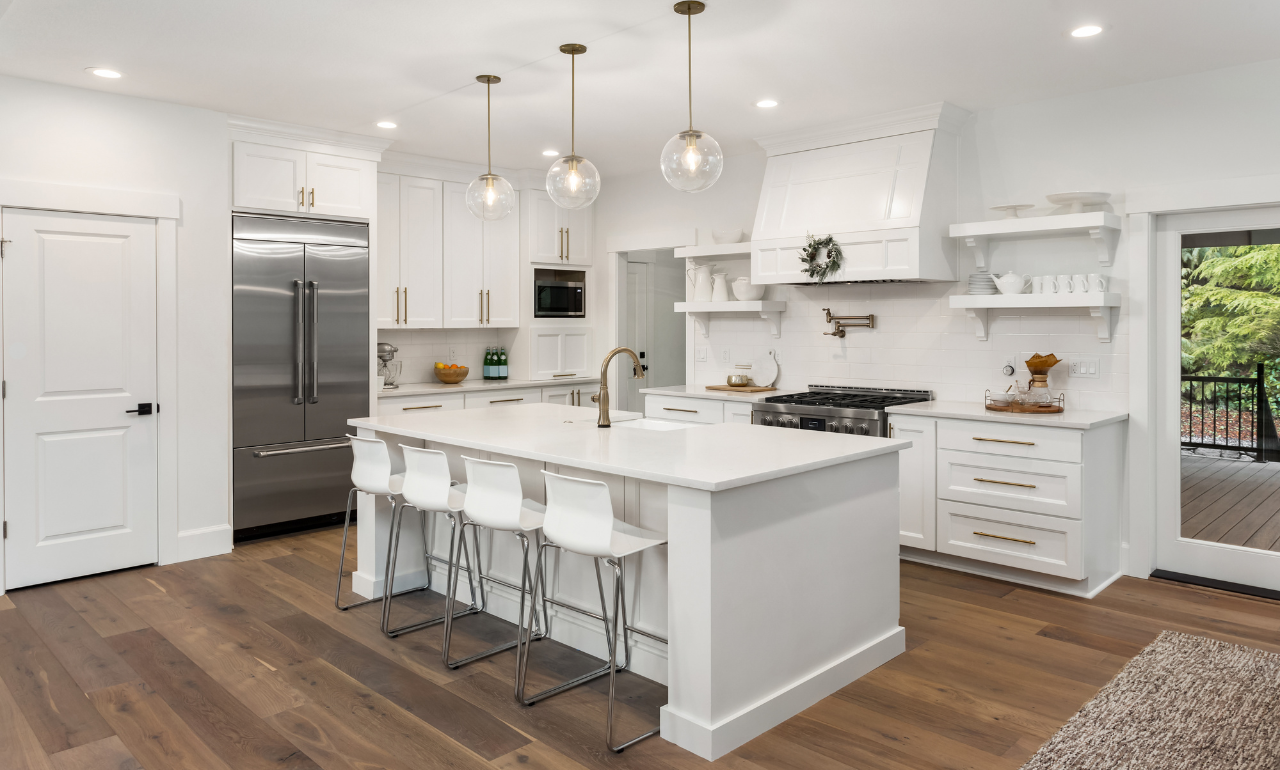 Contact K&C Builders for service in Dallas,Texas & surrounding Areas
Want to build a custom home on your land? Hire K&C Builders, a custom homebuilder in Dallas, TX Our crew is licensed and insured, and we have over 25 years of combined experience.
We also provide residential and commercial remodeling services, as well as new construction services. Call 903-782-1770 to learn more.
What to Expect When You Hire K&C Builders to Create a Custom Home
When you choose K&C Builders for your custom home, expect a collaborative and transparent process from start to finish. Our team brings over 25 years of experience to your project, ensuring your vision becomes a reality. We prioritize understanding your needs and preferences, crafting a home that reflects your lifestyle and personal taste. With our expertise, your home will not only be unique but also equipped with modern conveniences and luxurious custom features.
Commonly Asked Questions About Custom Builds, Renovations and Room Additions
Check out these frequently asked questions about working with K&C Builders on custom homes, renovations and room additions. If you have additional questions, please feel free to call our office and ask — we're always ready to help.
How Long Does a Custom Home Build Typically Take?
Building a custom home is a journey that varies in length depending on the complexity and scale of the project. At K&C Builders, we strive for efficiency without sacrificing the attention to detail your dream home deserves. We'll provide you with a detailed timeline after our initial consultations, which will include design, construction and finishing phases.
Can I Be Involved in the Design Process?
Your involvement in the design process is not just welcome — it's integral. We believe that the best results come from a collaborative approach. You'll work closely with our design team to ensure that every aspect of your new home reflects your personal style and functional needs. We're here to advise, suggest, and help translate your ideas into a viable, beautiful living space.
What Kind of Renovations Do You Specialize In?
At K&C Builders, we specialize in a comprehensive range of renovation services. Whether you're looking to update your kitchen with the latest appliances and spacious layouts, transform your bathroom into a private spa, or add an entirely new room to accommodate your growing needs, we have the expertise to make it happen. Our team is adept at handling projects of all sizes, ensuring that each renovation enhances your home's value and your quality of life.
Do You Handle the Necessary Permits and Paperwork?
Navigating the paperwork and permits required for building and renovation can be overwhelming. That's why we take care of all the necessary documentation for you. From securing building permits to ensuring that all work complies with local codes and regulations, our team manages the details so you can focus on the exciting aspects of your home project.
How Do You Ensure the Quality of the Construction?
Quality construction is the cornerstone of our reputation at K&C Builders. Our team of skilled artisans and construction experts are committed to upholding the highest standards. We conduct multiple inspections throughout the building process to ensure every element, from the structural integrity to the finest finish, meets our standards and your expectations. We use only high-quality materials and proven techniques to deliver a home that stands the test of time.
Can You Work Within My Budget?
We understand the importance of budgeting in any home construction or renovation project. Our team works diligently with you to develop a plan that aligns with your financial parameters. We provide transparent pricing, detailed cost breakdowns, and creative solutions to stretch your dollar further without cutting corners. With K&C Builders, you can trust that your investment is managed wisely.
Contact K&C Builders For Service in North or East Texas
Want to build a custom home on your land? Hire K&C Builders, a custom homebuilder in Dallas, Texas and the surrounding areas. Our crew is licensed and insured, and we have over 25 years of combined experience.
We also provide residential and commercial remodeling services, as well as new construction services. Call 903-782-1770 to learn more.
Communication with your contractor and having the right team for the job, this is K&C Builders! Keith was great to work with and knows not only is the big picture important, so are the little details!!
I have already recommended K&C to two neighbors for projects were interested in doing. One of them has already started their kitchen remodel with K&C. I was very pleased with the communication I received from the team along the way.
As Real Estate agents, we always look for great communication, follow through and commitment to the job, as well as quality work done quickly. K&C Builders nailed every aspect of our exterior paint, interior drywall, and our roof and gutter install! I could not recommend a better team to get ALL your home needs done with! A truly outstanding, honest, and hardworking team!!